Blue Ridge Heritage, Inc.
PO Box 269
Stuart, VA 24171
Contact us:
Board of Directors
2018
Wayne Kirkpatrick, President
Lee Chichester, Vice President
Steve Swartz, Secretary/Treasurer
Directors

Jerry Boothe
John Getgood
Ralph Lutts
Eric Tichay
Joann Verostko
We invite you to share this vision and accompany us on our journey. Our website is always under development, so keep checking back. Fresh information and news, plus invitations to events will be found here as we progress.
Please join us. There are many volunteer opportunities perfectly suited to your talents! Your time and expertise are welcome and are greatly appreciated. Check out our events page for volunteer opportunities or contact us at our mailing and email addresses on this page.
Annual membership
$25/individual
$30/family
$35/business
Kindly click HERE for a membership form and mail it (along with your check) to:
Blue Ridge Heritage Initiative
P. O. Box 269
Stuart, VA 24171
Donations are always appreciated and are tax deductible.
If you prefer, you may use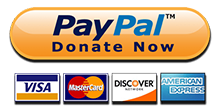 For you donation or your membership